Newstead House stands as a living connection between Brisbane's past and present.  Considered the jewel in the crown of South East Queensland historic properties the homestead is Brisbane's oldest standing European residence built in 1846.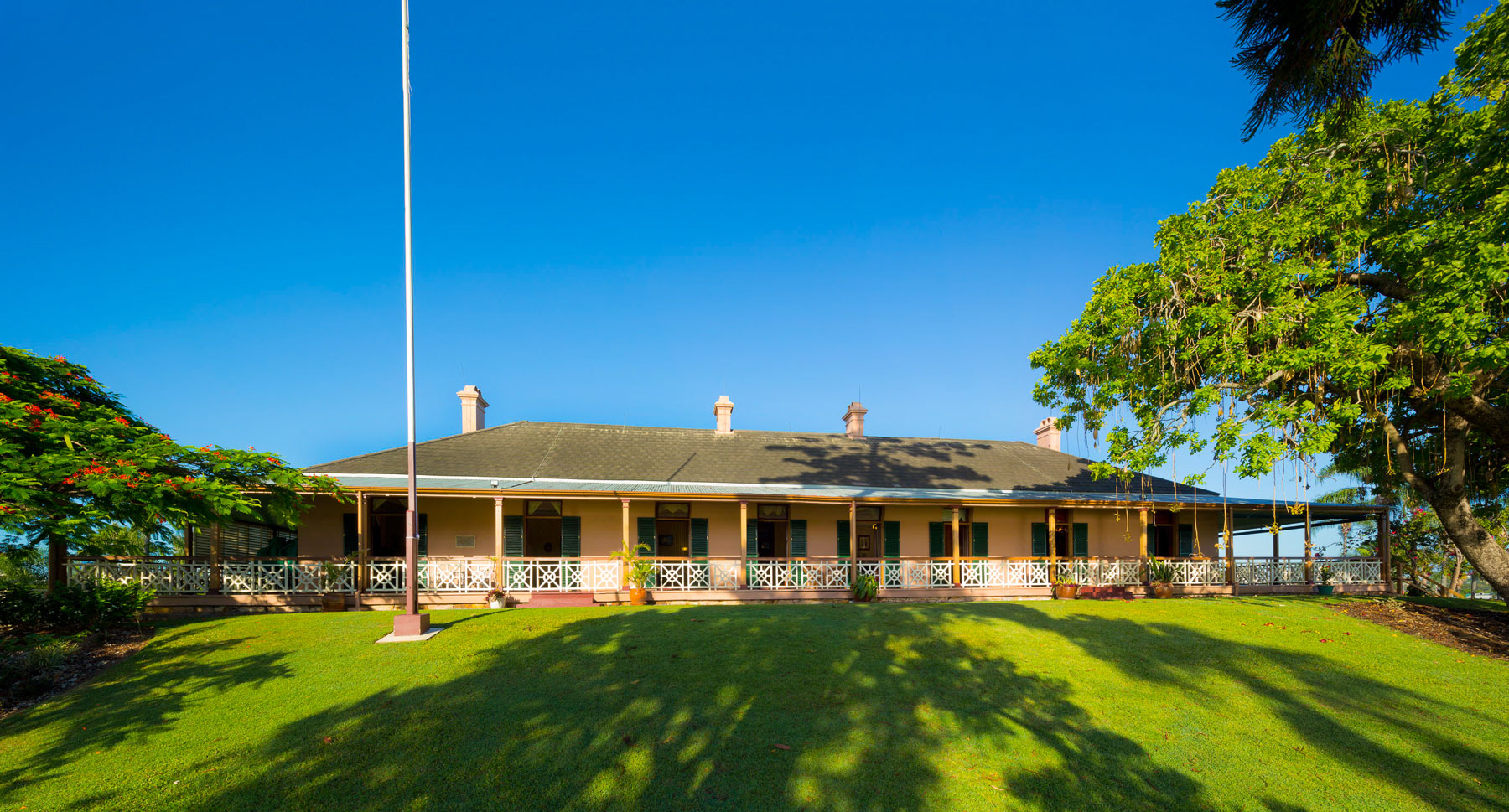 From its modest beginnings as a two story Georgian cottage to the grand home you see today, Newstead House is woven into the historical, social and cultural fabric of Brisbane.
Located in Newstead Park, minutes from the CBD Newstead House continues to inspire living history in the tradition it was once revered.  Hosting innovative public events, engaging tours and a suite of immersive education programs we love sharing our history and inspiring a deeper understanding of Brisbane's past, our cultural depth and evolution into the modern, vibrant city we enjoy today.
Newstead House's place in Brisbane's ongoing story is one of, endurance, elegance and adaptation. We embrace new interpretations, new cultural perspectives and conversations about our past and our collective futures. To this end we are excited to announce that Newstead House, its collection, and the former historic electricity substation on its grounds, will undergo a major $5.5 million conservation project, funded by the Queensland Government.The conservation project aims to undertake works to protect and present Newstead House as it was a residence in the late 1800s and is due to star in mid 2021.
As we move into the various stages of the refurbishment project, Newstead House will remain closed.   However you can still enjoy the beautiful surrounds of  Newstead Park at your leisure.
The Board of Trustees of the Newstead House Trust was established under the Newstead House Trust Act of 1939 for the government and management of the property and is supported by a small dedicated management team & volunteers.